Ohio LASIK Surgeons & Doctors at Stahl Vision in Dayton Ohio
Dr. Brian Stahl founded Laser Vision Correction of Dayton and Stahl Vision Laser Eye Surgery Center.  He was the first doctor in the region to do Laser Eye Surgery and is one of the top 50 LASIK surgeons nationwide. 
Dr. James Knowles joined Stahl Vision after leaving Wright Patterson Air Force Base where he served as Chief of Ophthalmology and was the base's most experienced LASIK surgeon. Together, Dr. Brian Stahl and Dr. James Knowles form the most experienced Laser Surgery team in the region.
The regional Stahl Vision Laser Surgery Center offers the very best laser technology, the most experienced doctors, and a friendly caring staff.  Our experience, and reputation for outstanding results has patients from all over the Miami Valley, the state of Ohio, and the country coming to see us for laser eye surgery.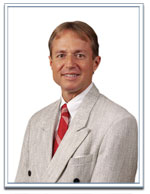 Brian Stahl, MD, OD
Dr. Stahl is a Board-Certified Ophthalmologist specializing in LASIK Laser Eye Surgery and has been practicing in Dayton for over 14 years. Dr. Stahl is the area's best-known surgeon for providing LASIK and Custom LASIK to patients from Dayton and throughout the Miami Valley. He has been selected as the leading LASIK surgeon in Dayton and the overwhelming choice of fellow doctors by a Wright State University study. Dr. Stahl pioneered Laser Eye Surgery including LASIK, PRK, CustomVision LASIK Eye Surgery in Dayton. He was the first to do Laser Eye Surgery for a Dayton patient, first to do Laser Eye Surgery for farsightedness and first to offer Wavefront Guided Custom LASIK treatments such as Custom LASIK, CustomCornea® & CustomVision™.
Dr. Stahl received his Medical Degree at the Ohio State University College of Medicine and completed his Residency in Ophthalmology at the Ohio State University Medical Center. He continues to hold the academic title of Associate Professor of Ophthalmology at the Ohio State University Department of Ophthalmology.
Dr. Stahl is a member of numerous academic groups including the International Society of Refractive Surgery, American Medical Association, American Academy of Ophthalmology Fellow, American Society of Cataract and Refractive Surgeons, Ohio State Medical Association, Ohio Ophthalmological Association, and Dayton Area Society of Ophthalmologists.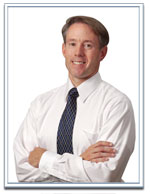 James Knowles, MD, MPH
James R. Knowles, M.P.H., M.D. is a LASIK surgeon and is Board Certified in both Ophthalmology and Aerospace Medicine. Dr. Knowles received his Medical Degree at Mayo Medical School and completed a Residency in Ophthalmology at Wilford Hall Medical Center as well as a Residency in Aerospace Medicine at the United States Air Force School of Aerospace Medicine. Prior to joining Stahl Vision, Dr. Knowles served as the Chief of Ophthalmology and Refractive Surgery at the Wright-Patterson Air Force Base in Dayton, Ohio where he provided Laser Eye Surgery as part of the Warfighter Laser Eye Center sponsored by the Department of Defense. He served as a commander and eye surgeon at a major trauma hospital in Iraq, receiving the Bronze Star. Dr Knowles holds a position as associate clinical professor for the department of surgery at the Wright State University School of Medicine and is a very accomplished LASIK and cataract surgeon.
Dr. Knowles is a member of the American Medical Association, the American Academy of Ophthalmology and American Society of Cataract and Refractive Surgery.
Dr. Knowles is a welcome addition to the Stahl Vision team as they continue to provide advanced LASIK Eye Surgery, Cataract Surgery and Refractive Lens Exchange and Lens Replacement Surgery with near vision Presbyopia correcting lens implants to patients throughout Ohio.
Read about our top rated surgeons on RateMDs.com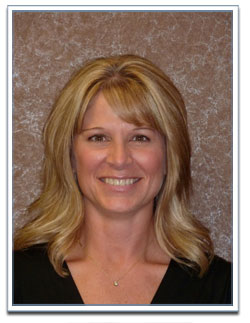 Kelley Basinger, O.D.
Dr. Basinger is a Staff Optometrist at Stahl Vision who specializes in Refractive Surgery and general eye care.  Dr. Basinger did her undergraduate work in applied physiological optics at Miami University in Ohio and at The Ohio State University.  Dr. Basinger completed her Doctorate of Optometry at Ohio State College of Optometry. Dr. Basinger joined Stahl vision in 1999 and remains a valuable part of our vision care team seeing general eye care patients, examining patients for refractive surgery, and assisting in post-op care and ongoing research.  She is an active member of the American Optometric Association.